I've always wanted to try this, I just never thought it would be stolen. Thanks to my neighbor who has not cut his grass in probably close to a year and a half, I finally get to. Sitting on the front porch over the last few weeks, it's been tempting, almost teasing. I had to wait until I knew he would be out of town for a few days. Today was that day. I spent the morning picking somewhere in the neighborhood of 500 dandelions.  I tried my best to get the kids to do it, they each picked about 10 and got bored. Plus, they were picking the small ones which means more work for me in preparing them. I broke a sweat at 9:30 AM, but got it done. I thought I would have enough for 1 gallon.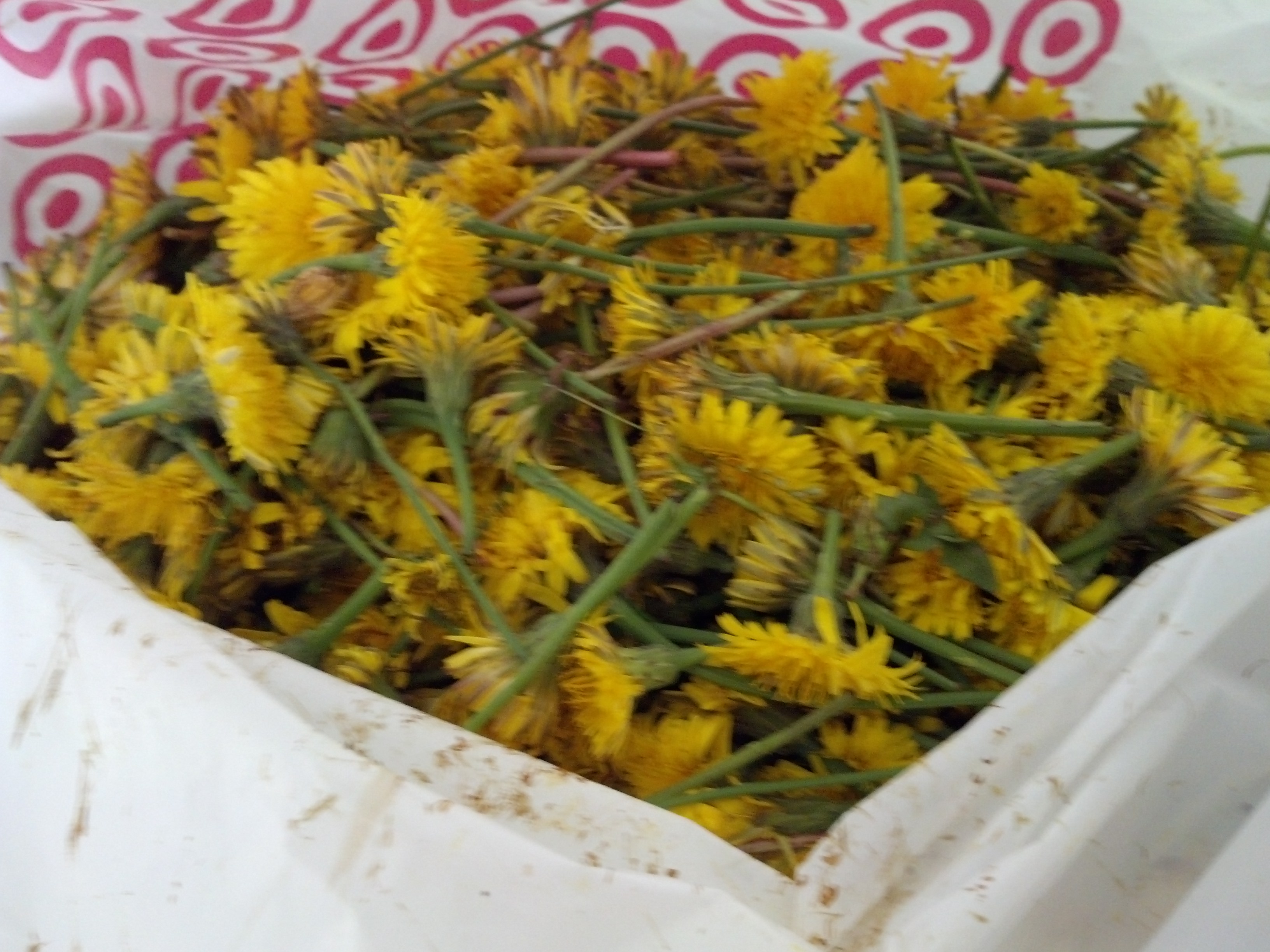 Off to the roadside produce stand for the rest of what I needed. Two hours of petal separation later, I had close to, if not slightly more than two quarts of dandelion petals. My back aching from standing, my fingers hurt from pulling the petals off (carpal tunnel wasn't helping me), but I finished. Every single last one of those things we call weeds.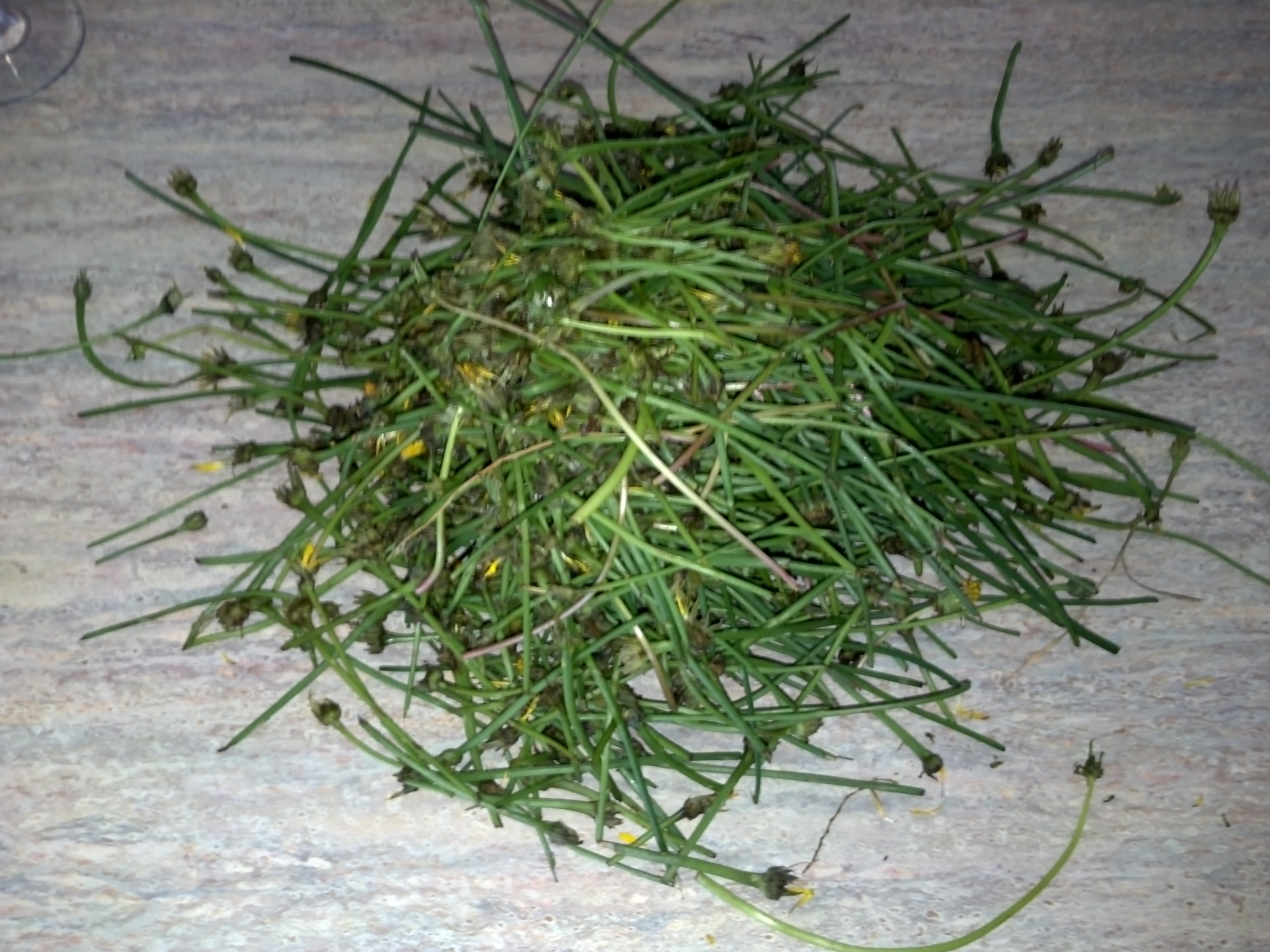 After cleaning out my fermentation bucket from the Blueberry wine I racked today, it was off to make up the just10wines recipe for 2013 Dandelion. Sanitize
EVERYTHING!
500 dandelions, petals only 1 gallon minus 1 cup distilled water 6 cups sugar juice of 4 oranges (roughly 1 cup) juice of 1 lime juice of 1 lemon zest of 1 lemon zest of 1 orange zest of 1 lime 1 oz all natural raisins (no preservatives, sugar, other crap) 1 tsp powdered ginger 1 campden tablet, crushed Add water and juices to a stainless steel pot, bring to about 140 degrees Add sugar and dissolve Add zests, ginger, raisins and campden tablet Add dandelion petals and hold temperature for 20 minutes (do not boil) Pour into primary fermentation bucket, airlock and wait 24 hours. Test SG, should be in the 1.100 range Pull roughly 1 cup and add the following 1/2 tsp Pectic Enzyme 1 tsp Acid Blend 1 tsp Yeast Nutrient Add this back to your primary fermenter and stir well every 15 minutes for 1 hour Add one package yeast, cover and airlock
---
Original SG: 
1.100
Final SG: 
Fermenting Temp: 
68°
pH: 
3.8
TA: 
0.65%
ABV: